Stretch Jeans: The Best Way to Look and Feel Your Best
•
Posted on June 04 2023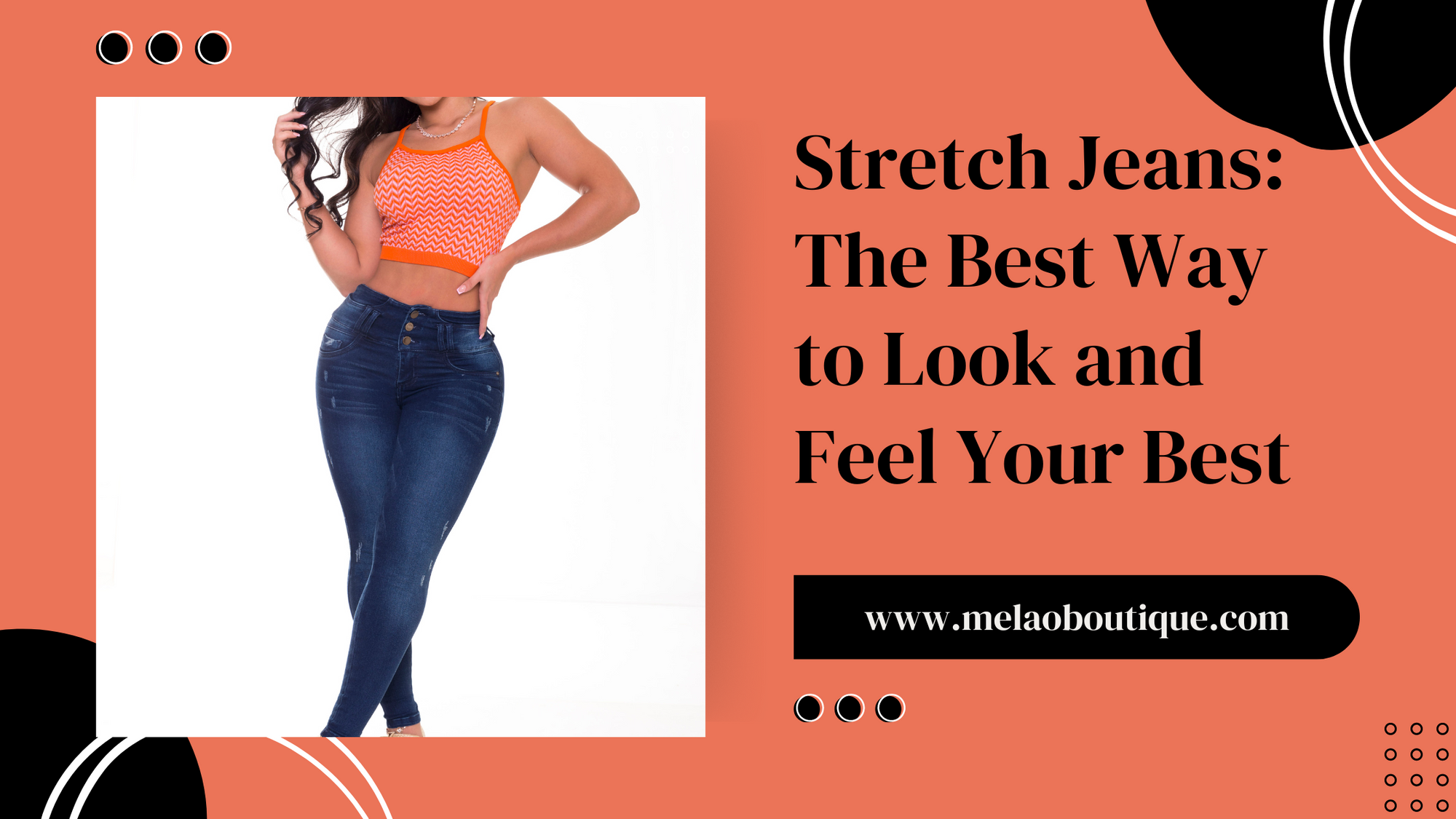 Stretch jeans are a wardrobe staple for a reason. They are comfortable, flattering, and can be dressed up or down. But did you know that stretch jeans can also help you look and feel your best?
Here are some of the benefits of wearing stretch jeans:
Comfort: Stretch jeans are made with a blend of cotton and spandex, which gives them a bit of stretch. This makes them more comfortable to wear than traditional denim, which can be stiff and uncomfortable.
Flattering: Stretch jeans hug your curves in all the right places, without being too tight. This can help you look slimmer and more toned.
Versatile: Stretch jeans can be dressed up or down. They can be paired with a blazer and heels for a more polished look, or with a t-shirt and sneakers for a more casual look.
Affordable: Stretch jeans are available at a variety of price points, making them affordable for everyone.
If you are looking for a way to look and feel your best, reach for a pair of stretch jeans. They are the secret to a confident, stylish, and affordable wardrobe.
Here are some additional tips for looking and feeling your best in stretch jeans:
Choose the right fit: Stretch jeans should fit snugly, but not too tightly. If they're too tight, they'll be uncomfortable and unflattering.
Choose the right color: Darker colors are more slimming than lighter colors.
Choose the right style: There are a variety of different styles of stretch jeans available, so choose a style that flatters your figure.
Pair them with the right shoes: High heels will elongate your legs and make you look taller.
Accessorize with confidence: A great pair of stretch jeans can be dressed up or down, so accessorize with confidence to create a look that flatters your figure.