Denim Jeans: The Ultimate Guide
•
Posted on July 11 2023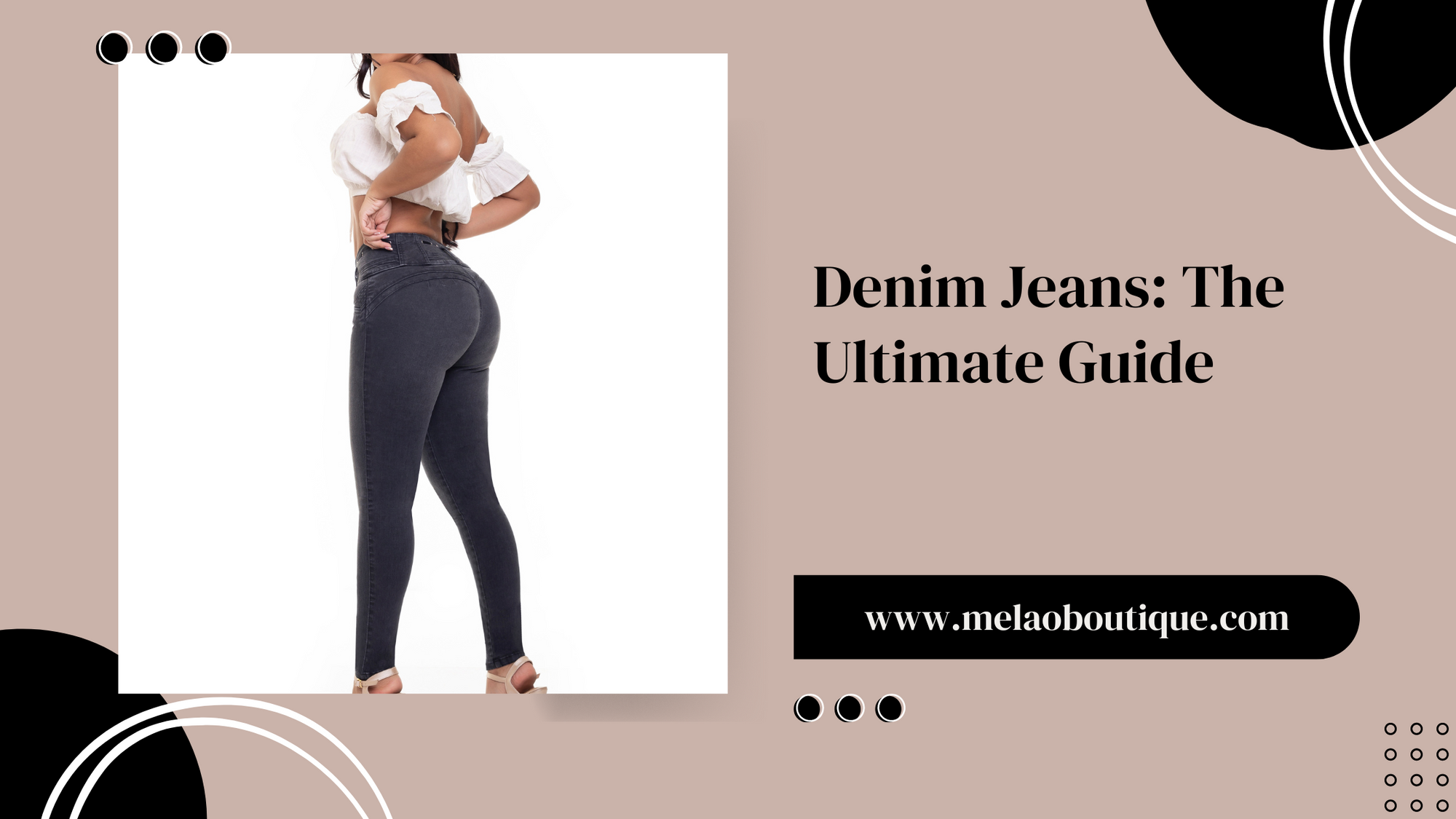 Denim jeans are a staple in every woman's wardrobe. They are versatile, comfortable, and can be dressed up or down. But with so many different styles and washes to choose from, it can be tough to know where to start.
That's where this guide comes in. We'll teach you everything you need to know about denim jeans, from choosing the right fit to taking care of them. So whether you're a seasoned jean wearer or just starting out, read on for the ultimate guide to denim jeans.
What are denim jeans?
Denim jeans are a type of pants made from denim, a sturdy cotton fabric. Denim is a strong and durable fabric that can withstand a lot of wear and tear. This makes denim jeans a great choice for everyday wear.
History of denim jeans
Denim jeans were first invented in Genoa, Italy, in the 16th century. They were originally made from a fabric called serge de Nîmes, which was made in the city of Nîmes, France. The fabric was known for its strength and durability, and it quickly became popular with laborers and other working people.
In the 19th century, denim jeans were introduced to the United States. They were initially worn by miners and other laborers, but they soon became popular with cowboys and other people who lived in the western United States.
In the 20th century, denim jeans became a popular fashion item. They were worn by celebrities and other people in the public eye, and they quickly became a staple in every woman's wardrobe.
Different styles of denim jeans
There are many different styles of denim jeans available today. Some of the most popular styles include:
Skinny jeans: Skinny jeans are a close-fitting style that hugs the curves of your body. They are a popular choice for women, but they can also be worn by men.
Straight-leg jeans: Straight-leg jeans are a classic style that falls straight from the waist to the hem. They are a versatile style that can be dressed up or down.
Bootcut jeans: Bootcut jeans are a wider-leg style that is tapered at the ankles. They are a good choice for people with wider hips or thighs.
Relaxed fit jeans: Relaxed fit jeans are a looser-fitting style that is comfortable to wear. They are a good choice for people who want a more casual look.
Denim shorts: Denim shorts are a great way to show off your legs in the summer. They are available in a variety of lengths, from mini shorts to knee-length shorts.
Different washes of denim jeans
Denim jeans come in a variety of washes, from light to dark. The wash you choose will depend on your personal style and the occasion. For example, if you're dressing up for a night out, you might want to choose a pair of dark-wash jeans. If you're dressing down for a casual day, you might want to choose a pair of light-wash jeans.
How to care for your denim jeans
With proper care, your denim jeans can last for years. Here are a few tips for taking care of your jeans:
Wash them in cold water: Washing your jeans in cold water will help to preserve the color and prevent them from shrinking.
Hang them to dry: Hanging your jeans to dry will help to keep them in shape.
Spot clean any stains: If you get a stain on your jeans, spot clean it immediately with a damp cloth.
Avoid using bleach or harsh detergents: Bleach and harsh detergents can damage the color and fabric of your jeans.